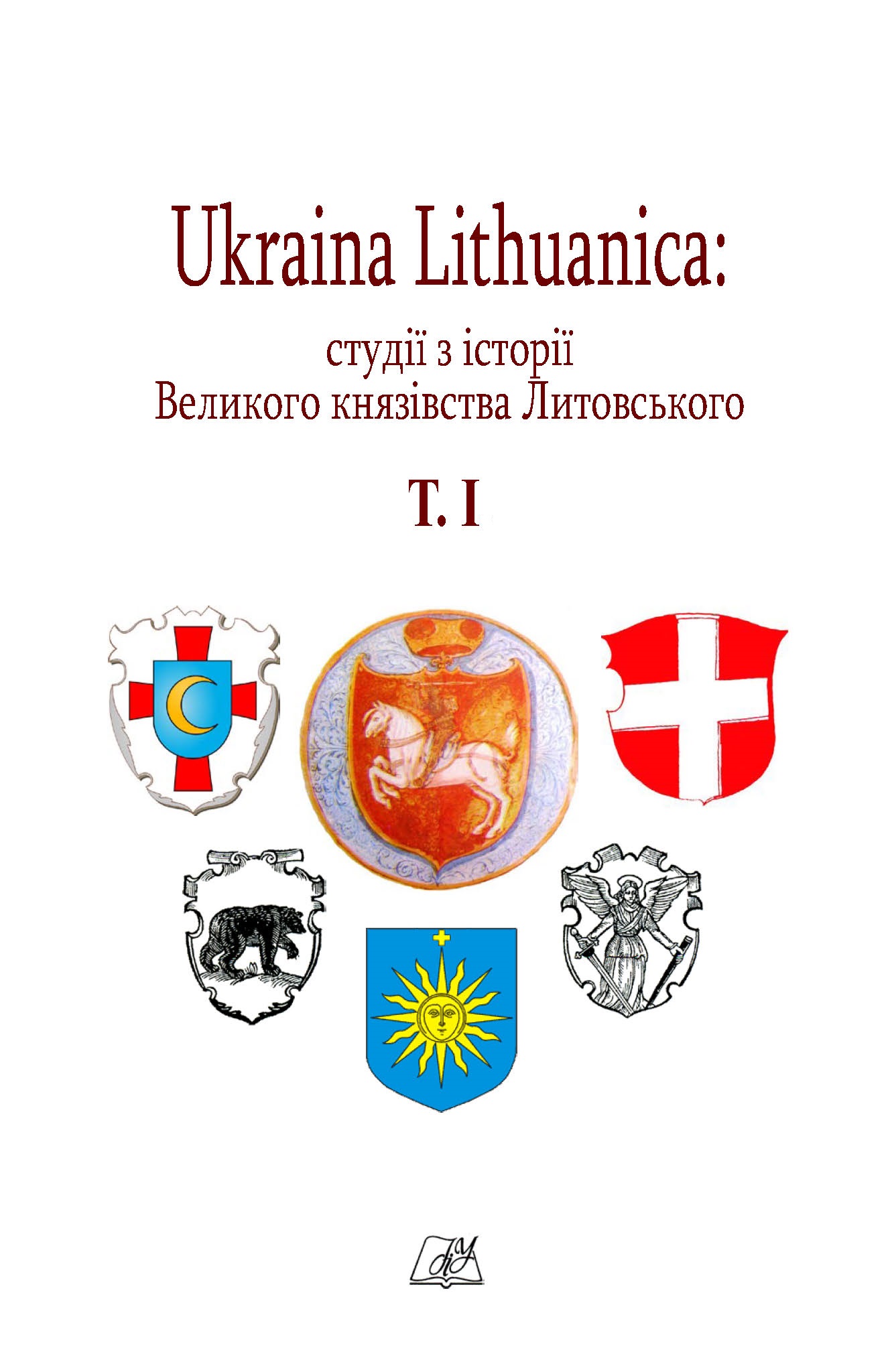 The Lithuanian's Elite Between Sweden, Moscow State, Poland and Cossack's Ukraine in the Middle of 50s of XVII c.
Volodymyr Hazin
Candidate of Historical Sciences (Ph.D. in History), Associate Professor,
Kamyanets-Podilskyi State University (Ukraine, Kamianets-Podilskyi),
This email address is being protected from spambots. You need JavaScript enabled to view it.
DOI: https://doi.org/10.15407/ul2009.01.106
Abstract
The military and political events that occurred in the territory of the Grand Duchy of Lithuania at the beginning of the Russian-polish war of 1654–1667 are analyzed in this article. Particularly the author pays attention to the policy of the Lithuanian elite which turned out before the hard choice and were forced to take into consideration the military situation and own political and economic interests at that time.
Keywords
Elite, Grand Duchy of Lithuania, Sweden, Tsardom of Russia, Polish–Lithuanian Commonwealth, Ukraine.
References
Bantysh-Kamenskyi, N. (1897). Obzor vneshnykh snoshenyi Rossyy (po 1800 h.) (Vol. 3). Moskva. [in Russian].
Borshchak, Y. (2008). Ukrayna, Lytva y frantsuzskaia dyplomatyia v 1648–1657 hh. (po neyzdannym dokumentam). Retrieved from http//www.laborunion.lt/ memorandum/ru/ modules/sections/index.php?op=viewarticle&artid=40. [in Ukrainian].
Chukhlib, T. (2003). Hetmany i monarkhy. Ukrainska derzhava v mizhnarodnykh vidnosynakh 1648–1714 rr. Kyiv. [in Ukrainian].
Fedoruk, Ya. (2003). Perehovory Rechi Pospolytoi z Moskvoiu i ukladennia Vilenskoho myru (1654–1656). Pereiaslavska rada 1654 roku (Istoriohrafiia ta doslidzhennia). Kyiv. [in Ukrainian].
Floria, B. (2004). Ukraynskyi vopros na perehovorakh pod Vylno. Ukrayna y sosednye hosudarstva v XVII veke. Sankt-Peterburg. [in Russian].
Horobets, V. (2001). Elita kozatskoi Ukrainy v poshukakh politychnoi lehitymatsii: stosunky z Moskvoiu ta Varshavoiu, 1654–1665. Kyiv. [in Ukrainian].
Iakovlieva, T. (1998). Hetmanshchyna v druhii polovyni 50-kh rokiv XVII stolittia: Prychyny i pochatok Ruiny. Kyiv.
Kobzareva, E. (1999). Dyplomatycheskaia borba Rossyy za vykhod k Baltyiskomu moriu v 1655–1661 hodakh. Moskva. [in Russian].
Lypynskyi, V. (1991). Ukraina na perelomi 1657–1659. Zamitky do istorii ukrainskoho derzhavnoho budivnytstva v XVII-im stolitti. Filadelfiia. [in Ukrainian].
Smolii, V., Stepankov, V. S. (1999). Ukrainska natsionalna revoliutsiia XVII st. (1648–1676 rr.). Kyiv. [in Ukrainian].
Solovev, M. (1990). Ystoryia Rossyy s drevneishykh vremen (Vol. 5). Moskva. [in Russian].
Zaborovskyi, L. (1981). Rossyia, Rech Pospolytaia y Shvetsyia v seredyne XVII v. Moskva. [in Russian].
Zaborovskyi, L. (1994). Velykoe kniazhestvo Lytovskoe y Rossyia vo vremia polskoho Potopa (1655–1656): Dokumenty, yssledovanye. Moskva. [in Russian].