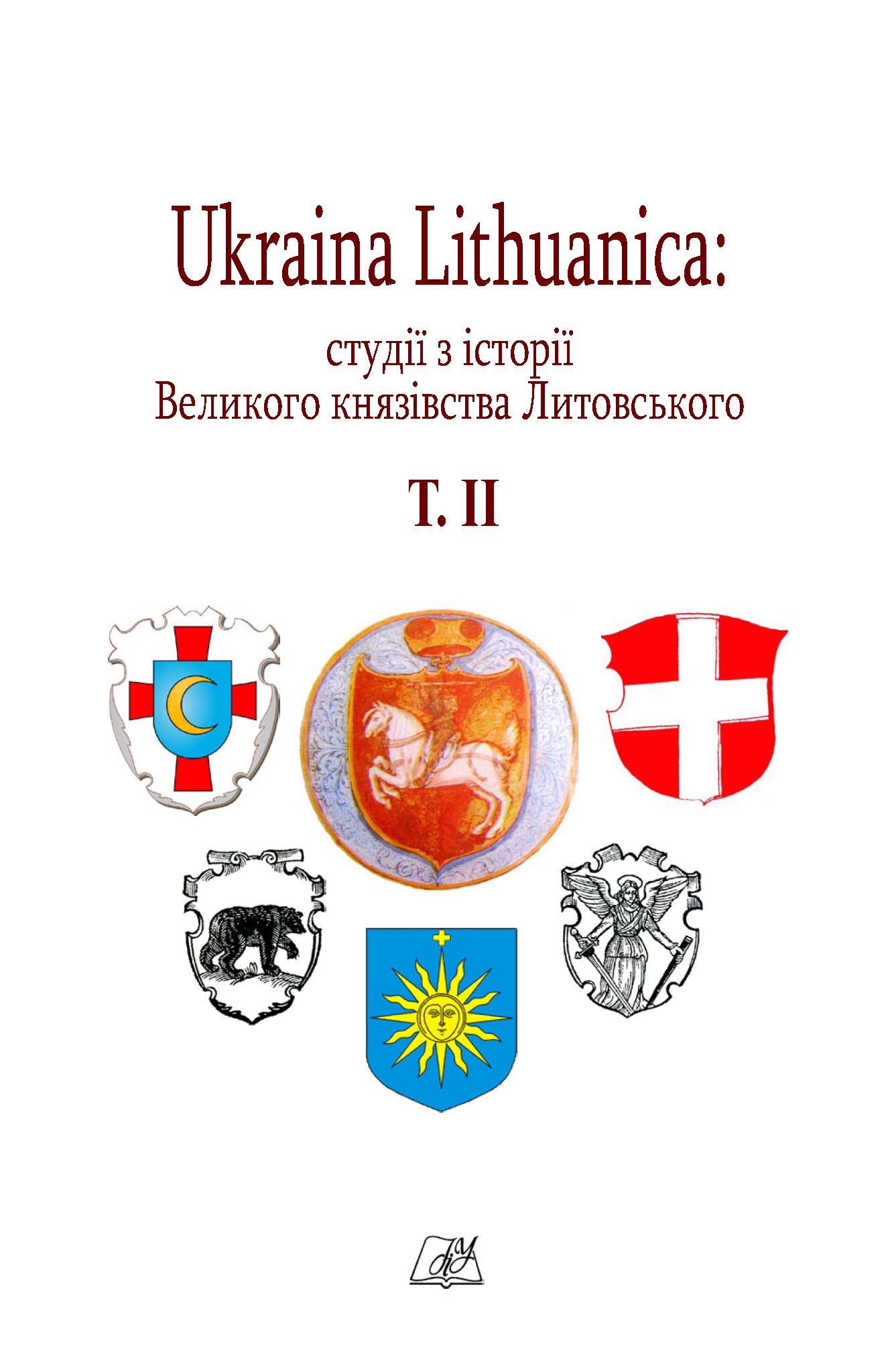 The Lithuanian Statutes in the Podol'sk Province in the First Half of the 19th Century: Tribute of Tradition or Legal Rudiments?
Anatolii Filinіuk
Doctor of Historical Sciences (Dr. hab. in History), Professor,
Kamianets-Podilskyi National Ivan Ohiienko University (Ukraine, Kamianets-Podilskyi),
This email address is being protected from spambots. You need JavaScript enabled to view it.
Andrii Zadorozhniuk
Candidate of Historical Sciences (Ph.D. In History), Associate Professor,
Kamianets-Podilskyi National Ivan Ohiienko University (Ukraine, Kamianets-Podilskyi),
This email address is being protected from spambots. You need JavaScript enabled to view it.
DOI: https://doi.org/10.15407/ul2013.02.177
Abstract
In the article on the concrete historical material the thesis substantiates that with the accession of the Russian Empire in the end of the 18th – the first half of the 19th century laws Lithuanian statutes and legalization of Polish kings were existing in Podillya, especially in situations where Russian law could not solve the legal and controversially-conflict issues. Usage of Lithuanian law rules by autocratic government was conditioned with its deep rooting in all spheres of the life, with the failure of the imperial government in the short term to change law into Russian and to bring in line with the law, which functioned in the state, with tsarism desire to direct Lithuanian statutes mechanisms on unification of legal state field. Validity of Lithuanian statutes in the official legal practice was forced out slowly and was stopped with the completion of the process of region incorporation into the state body. Lithuanian (mostly Ukrainian) and Magdeburg (local government) traditions continued functioning among craft and fraternal organizations in Podillya and Right-bank Ukraine.
Keywords
Podolsk province, Lithuanian Statutes, legal norms, Russian Empire.
Archives
Державний архів Хмельницької області [Khmelnytskyi Region State Archive].
Державний архів Волинської області [Volyn Region State Archive].
Кам'янець-Подільський міський архів [Kamyanets-Podilskyi City Archive].
Российский государственный исторический архив [Russian State Historical Archive].
Центральний державний історичний архів України, м. Київ [The Ukraine State Historical Archive in Kyiv].
References
Borysevych, S. O. (1992). Pomishchytske zemlevolodinnia i zemlekorystuvannia na Podilli (1793–1830 rr.). Ukrainskyi istorychnyi zhurnal, (3), 85-90. [in Ukrainian].
Borysevych, S. O. (2007). Zakonodavche rehuliuvannia pozemelnykh vidnosyn u Pravoberezhnii Ukraini (1793–1886 roky). Kyiv: Vyd-vo NADU. [in Ukrainian].
Borysevych, S. O. (2008). Osoblyvosti zemlevolodinnia ta zemlekorystuvannia v Pravoberezhnii Ukraini na mezhi XVIII–XX Visnyk Donetskoho universytetu. Seriia B: Humanitarni nauky, (1). [in Ukrainian].
Filiniuk, A. H. (2011). Lytovski statuty v Podilskii hubernii u XIX: danyna tradytsii chy pravovi rudymenty? Ukraina i Velyke Kniazivstvo Lytovske v XIV – XVIII st.: politychni, ekonomichni, mizhnatsionalni ta sotsiokulturni vidnosyny u zahalnoievropeiskomu vymiri: II Mizhn. nauk. konf., prysviachena 75-richchiu In-tu istorii Ukrainy NAN Ukrainy (22–24 veresnia 2011 r., m. Kamianets-Podilskyi). Kyiv: In-t istorii Ukrainy NAN Ukrainy, 65–67. [in Ukrainian].
Hyhorchuk, P. S. (2001). Pravove stanovyshche m. Vinnytsi u XVII–XVIII st. (za pratsiamy V. D. Otamanovskoho). Istoriia Ukrainy: Malovidomi imena. (15). Kyiv., Donetsk. [in Ukrainian].
Iakovenko, N. M. (1997). Narys istorii Ukrainy z naidavnishykh chasiv do kintsia XVIII st.: Kyiv: Geneza. [in Ukrainian].
Liuty, A. M. (2007). Statuty Velykoho kniazhestva Lytovskoho (1529, 1566, 1588 hh.) – krynitsy na hystoryi zapryhovanyia selian u XVI st. Vestsi BDPU. Seryia 2, 29-39. [in Bilarusian].
Miller, A. I. (2007). Zapadnye okrayny Rossyiskoi imperii. Moskva: Novoe lyteraturnoe obozrenye. [in Russian].
Savchuk, Yu. (1997). Miska heraldyka Podillia. Vinnytsia: Kontynent-Prym. [in Ukrainian].