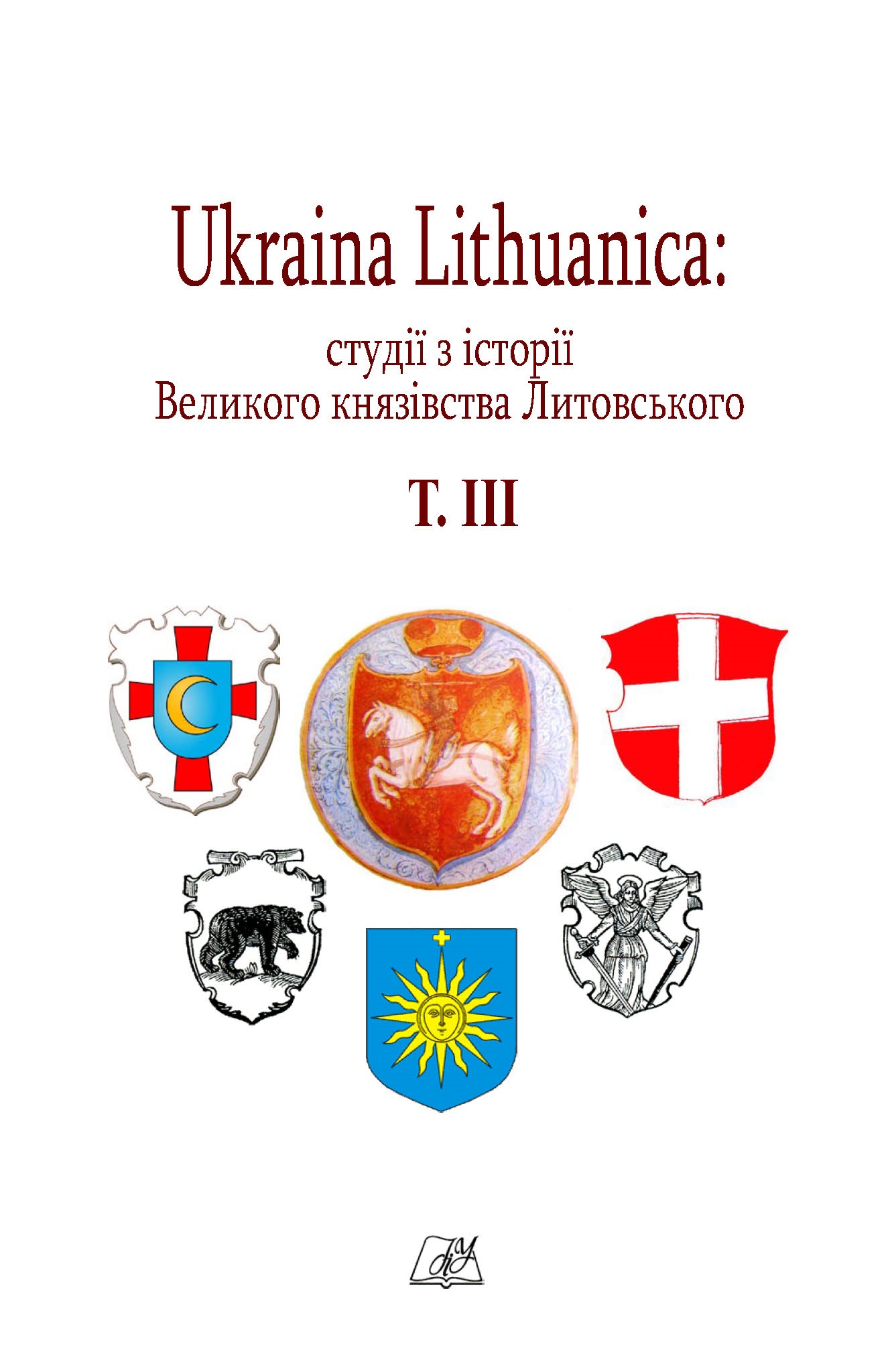 Rotundus Against Orihovski: Discussion 1564/1566 of the Liberty and Slavery in the Grand Duchy of Lithuania
Dmytro Vyrskyi
Doctor of Historical Sciences (Dr. hab. in History), Leading Research Fellow,
Institute of History of Ukraine of National Academy of Sciences of Ukraine (Ukraine, Kyiv),
This email address is being protected from spambots. You need JavaScript enabled to view it.
DOI: https://doi.org/10.15407/ul2015.03.079
Abstract
The article presents a discussion 1564/1566 between Stanislav Orihovski (Orzechowski, 1513–1566) and Augustyn Rotundus (Mieleski, 1520–1582), which has become an extraordinary phenomenon of political thought of the Polish Crown and the Grand Duchy of Lithuania. It is adequately represents the process of the union (Polish–Lithuanian Commonwealth), ended the Lublin union in 1569, and also outlines the intellectual horizons of the then elite and indicates the importance specific «ruthenian» experience for them to take appropriate decisions. Orihovsky defended the position of full incorporation the Grand Duchy of Lithuania in the Polish Crown. Rotundus criticized extremes of the Orihovski and defended the rights of the Grand Duchy of Lithuania. Article expands upon the author's book (biography Orihovski), which was published in 2013.
Keywords
Orzechowski-Roxolan, A. Rotundus, the Union of Lublin in 1569.
References
Gaertner, H. (1922). «Ziemianin». Bezimienny dialog XVI wieku na tle wspolczesnej publicystyki (mysli – styl – autorstwo). Krakow. [in Polish].
Gurska, B. (1976). Stanisława Orzechowskiego «Policyja Krulestwa Polskiego» – fragment nieznanego druku z XVI w. Ze skarbca kultury, (27), 5–12. [in Polish].
Herbest, B. (1586). Wiary Kosciola Rzymskiego Wywody, y Greckiego Niewolstwa Historya: dla Jedności: Z Koscielney dluzhszey Historiey, dla Rusi nawrocenia pisaney. Krakow. [in Polish].
Rotundus, A. (1565). Rozmowa Polaka z Litwinem, z ktorey thu snadnie kazhdy obaczyc mozhe, co iest prawa wolnosc, abo swoboda, y iakoby Uniią Korona Polska z Ksiesthwem Litewskim przyiac miala, przeciw sromotnemu i omylnemu Stanisława Orzechowskiego pisaniu, ktorym niewinnie slawne Ksiestwo Litewskie zelzhyc chcial, uczyniona. Przydana iest ktemu Rozmowa o niewoley Litewskiey. Bresc. [in Polish].

Rotundus, A. (1890). Rozmowa Polaka z Litwinem, 1564. Krakow. [in Polish].

Slaski, J. (1966). O chronologii polskich dialogow politycznych Stanislawa Orzechowskiego. Przegląd Humanistyczny, 109–124. [in Polish].
Stanislawa Orzechowskiego i Augustyna Rotundusa debata o Rzeczypospolitej. (2009). [in Polish].
Ukrainski humanisty epokhy Vidrodzhennia, (1). (1995). Kyiv. [in Ukrainian].
Vyrskyi, D. (2005). «Zemianyn» Psevdo-Orikhovskoho yak pamiatka konservatyvnoi suspilnoi dumky ukrainy XVI Ukrainskyi istorychnyi zhurnal, (6), 190–198. [in Ukrainian].
Vyrskyi, D. (2013). Stanislav Orikhovskyi-Roksolan: zhyttia i pamiat. Kyiv. [in Ukrainian].
Wiszniewski, M. (1851). Historia literatury polskiej, (8). Krakow. [in Polish].