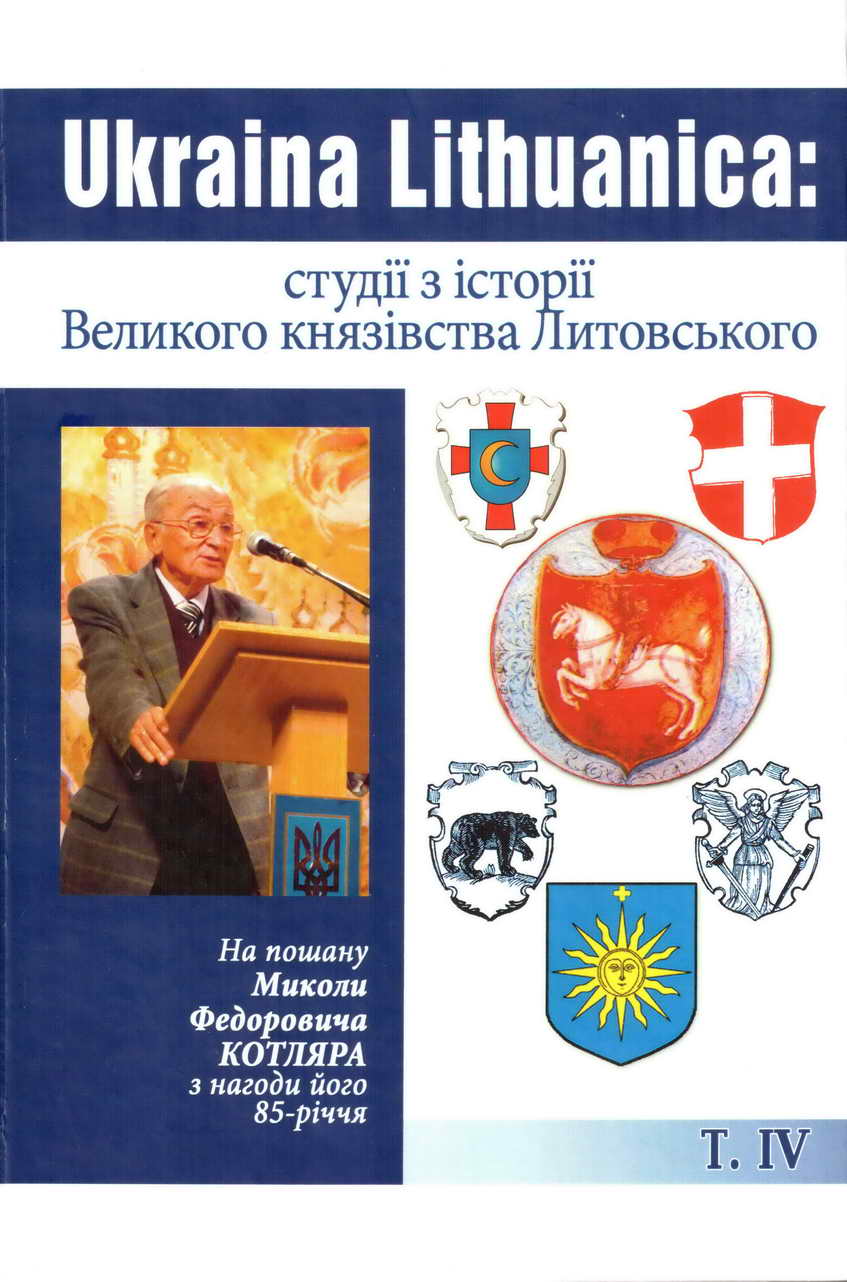 Political Situation on the Ukrainian Lands in the Context of the Policy of the Golden Horde 1312–1322
Borys Cherkas
Doctor of Historical Sciences (Dr. hab. in History),
Leading Research Fellow Institute of History of Ukraine National Academy of Sciences of Ukraine (Ukraine, Kyiv),
This email address is being protected from spambots. You need JavaScript enabled to view it.
DOI: https://doi.org/10.15407/ul2017.04.016 
Abstract
The article is devoted to the politics Ulus Djuchi in the Ukrainian lands in 1312–1322.
In 1299 firstly in the history Jochi Ulus civil war began. During the war, khan Tokta won Nogai. But the depressed state was forced to cede territory and political influence in the western ownership to Bulgarian kingdom, Rus' kingdom and Republic of Genoa.
Jochi Ulus's Uzbek Khan held a number of reforms. During this period Chynhizids were removed from government. All administrative positions were occupied by representatives of princely families. Uzbek Khan introduced a single religion among nomads – Islam. This accentuated attention to the fact that Rurik's dynasty returned to Kyiv principality. It is shown that the Uzbek Khan managed to return relations with Rusyns, Bulgarians and Italians to the level of the end of 13 cent.
Keywords
Ulus Djuchi, The Golden Horde, Ukraine, policy.
References
Cherkas, B. (2015). Persha hromadyans'ka viyna Zolotoyi Ordy na perelomi XIII–XIV st. Hileya: naukovyy visnyk (96 (5)), 7–11. [in Ukrainian].
Pochekaev, R. (2010). Tsari Ordyinskie: Biografii hanov i praviteley Zolotoy Ordyi. Sankt-Peterburg. [in Russian].
Osipyan, A. (2009). Opisanie Komanii Getuma iz Korikosa kak istochnik po istorii stepey Vostochnoy Evropyi. Studia historica Europae Orientalis, (2), 10–21. [in Russian].
Rusyna, O. (2010). Istoriya Kyyivs'koho knyazivstva XIV–XVst. u svitli novykh danykh. Ukrayina kriz' viky. Zb. Naukovykh prats' na poshanu akademika NAN Ukrayiny, profesora Valeriya Smoliya. [in Ukrainian].
Haykovs'kyy, M. (2009). Halyts'ka mytropoliya. Entsyklopediya istoriyi Ukrayiny, (2), 29. [in Ukrainian].
Skochylyas, I. (2009). Asprokastron-Bilhorod – kafedra Halyts'koyi mytropoliyi u XIV st. Ruthenica, (VIII), 120–137. [in Ukrainian].
Rusyna, O. (2005). Studiyi z istoriyi Kyyeva ta Kyyivs'koyi zemli. Kyiv. [in Ukrainian].
Russev, N. (1994). Konovalova I. G. Zolotaya Orda v zhizni gorodov Dnestrovsko-Dunayskogo regiona (Po svedeniyam pismennyih istochnikov). Evul mediu Timpuriu in Moldova. 70–107. [in Moldovan].
Gyuzelev, V. (1995). Ochertsi v'rhu istoriyata na b'lgarskiya Severoiztok i chernomorieto (kraya na XII – nachato na XV vek). [in Bulgarian].